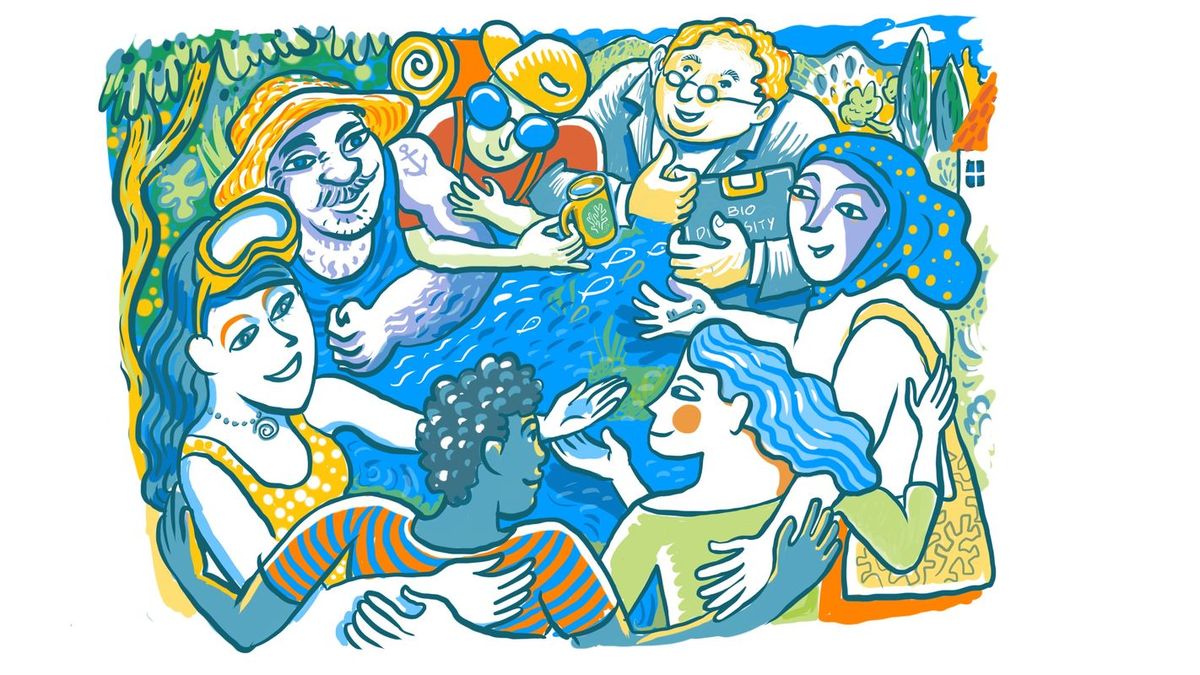 WELCOME TO THE MEDITERRANEAN BIODIVERSITY PROTECTION COMMUNITY
We are a Mediterranean community of more than 300 nature conservation actors working together for environmental sustainability and biodiversity protection. The Mediterranean Biodiversity Protection Community project (2019-2022) is a continuation of the PANACeA project (2016 to 2019) with an aim to advance networking and management efforts inside and outside protected areas (PAs) in the region. The community brings together key public and private players by mainstreaming management efforts for environmental sustainability and increasing the impact of biodiversity protection projects towards common identified strategic goals.
Since 2019, partners and projects of the Mediterranean Biodiversity Protection Community, through three working groups, are promoting collaborative work and helping build capacity in partners and interested actors for effective biodiversity protection. Through the local adoption of management tools and approaches at regional and national levels, particularly around governance mechanisms, public and private sector cooperation and awareness of Mediterranean biodiversity and the challenges, our community continues to find and share solutions for effective biodiversity protection across the whole Mediterranean.
The Mediterranean Ecosystem-based Declaration is just one way in which our community is showing their commitment to biodiversity protection across the region. Find out more below about how the Biodiversity Protection Community and its modular projects are working together and some of the tools and approaches that have been shared so far.
Follow us!


focus
Ecosystem-based approaches for biodiversity protection and management.
The Declaration is a Consensus Statement towards understanding and managing transboundary and cumulative impacts in Mediterranean Ecosystems.
It was developed in Brussels, by representatives of European and Mediterranean institutions active in biodiversity protection, management science, practice and policy. The Declaration was drafted at the "Ecosystem-based approaches: benefits for people and nature" event and the public hearing with Members of the European Parliament on "Mediterranean Ecosystems in Danger: Enhancing EU policy response", supported by the SEARICA group, held on 4 and 5 December 2018.
Show your committment to protecting Mediterranean biodiversity and join us in signing the Declaration for an ecosystem-based approach!
Our projects
Discover all our Projects

focus
The Meditteranean Biodiversity Protection Knowledge Platform gathers expert knowledge generated by the Mediterranean Biodiversity Protection Community. It was established to provide easy access to available scientific evidence that helps support best practices for protected area management and environmental policymaking in the region.
The platform allows the additional integration of relevant sources to ensure the combination of harmonised inputs from different actors. These sources are catalogued according to type, theme, and spatial features among others, to facilitate their searchability, consultation and dissemination.
The MED Biodiversity Protection Knowledge Platform contains recommendations and data gathered by the Mediterranean Biodiversity Protection Community modular projects, together with external validated open source information and data.
The objective of this platform is to provide access and give visibility to effective methodologies, key project results and ongoing actions that improve biodiversity protection across the region. Through scientific evidence, practice and policy, it serves as a reference for guiding policy enforcement and future measures that affect natural resource management inside protected areas.
News
Events
Open Communication Resources
Social Media